Top 10 Natural Stress Relief Techniques
Ah, stress. The unwanted guest crashed our party, leaving us feeling overwhelmed and drained. But fear not, for Mother Nature has some tricks up her sleeve to help us find relief. In this blog, we'll explore the top 10 natural stress relief techniques that are guaranteed to make you feel like a new person.
So, put on your hiking boots and grab your gardening gloves, because we're diving deep into the power of nature and its ability to wash away stress.
The Power of Nature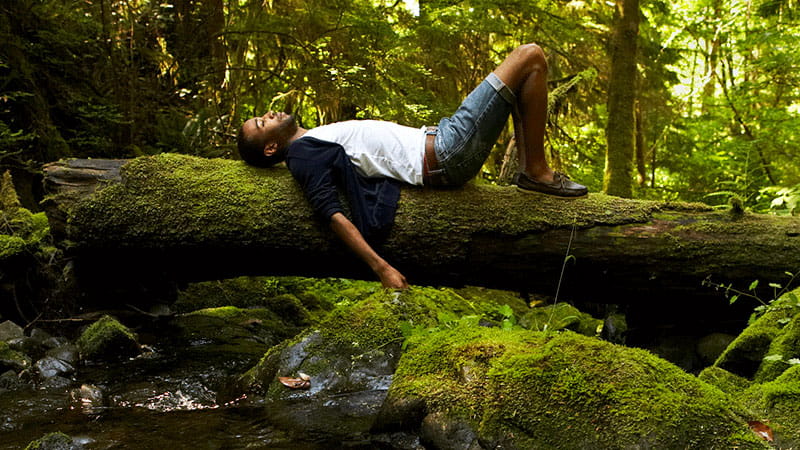 Stress has become an inseparable part of our lives. From demanding jobs to never-ending responsibilities, it feels like we're constantly being pushed to our limits. But fear not, in this blog, we will explore the power of nature and how it can help us find solace amidst the chaos. The Power of Nature Ah, nature, the magical elixir that has been soothing souls since time immemorial. Let's delve into the benefits of natural stress relief techniques, shall we?
Firstly, being in nature reduces anxiety, you know, that feeling when you're convinced that everything is about to go horribly wrong. Secondly, nature boosts your mood, making you feel like you've just won a golden ticket to the happiness factory. And guess what? Nature has the incredible ability to calm your mind and improve your overall well-being. It's practically a superhero! Now, let's talk about the connection between nature and stress relief. You see, humans evolved amidst lush green forests and vast open landscapes, not in the concrete jungles we now call home. We've grown disconnected from nature, and it's taking a toll on our mental health. The serene sights, the gentle rustling of leaves, and the fresh scent of the earth all work together to restore our inner balance.
Nature is like a tranquilizer, ready to whisk you away from the hustle and bustle of daily life. And there you have it, folks! Nature is the key to unlocking a stress-free existence. So, let's strap on our hiking boots and get ready to explore the top ten natural stress relief techniques.
Take a Walk in the Woods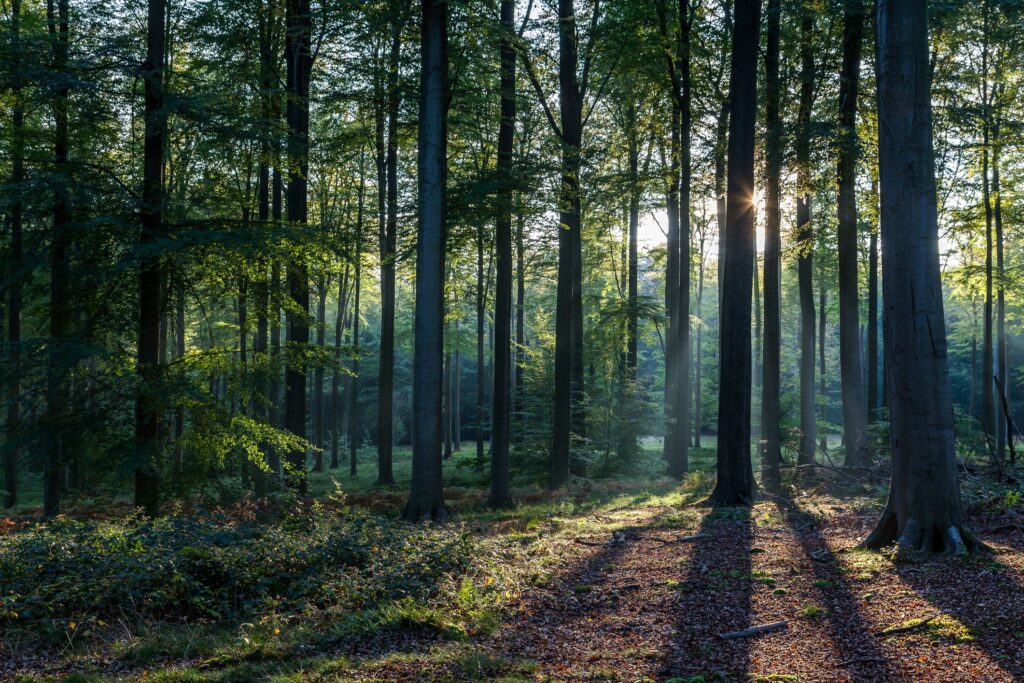 Take a walk in the woods. Nature's very own stress relief sanctuary. So, what's the deal with strolling through the trees, you ask? Well, let me explain in a way that won't make you doze off.
First of all, it's no secret that spending time in nature has many benefits. It's like pressing the reset button on your brain and loading up some much-needed calm and tranquility. The sound of birds chirping, the smell of fresh pine, and the gentle breeze rustling through the leaves – it's like a soothing orchestra for your senses.
But why specifically the woods, you ponder? Well, research suggests that being surrounded by trees and greenery can help reduce stress levels. It's as if those wise old trees are lending you their wisdom and helping you find your inner Zen. And let's not forget about the physical benefits too.
Walking is a fantastic way to get your blood flowing, release those lovely endorphins, and bid farewell to stress. Plus, in the woods, you don't have to deal with the mundane sights of concrete and traffic. Instead, you're greeted with a picturesque landscape that Instagram dreams are made of.
So, the next time stress comes knocking on your door, tell it you're off for a walk in the woods. Trust me, those trees have a way of making everything feel just a little bit better.
Engage in Gardening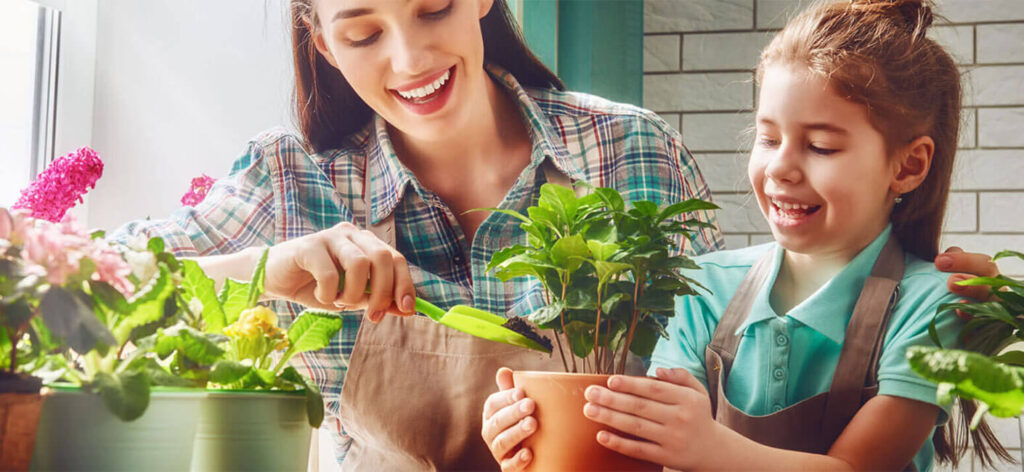 Engaging in gardening can be an excellent way to relieve stress and connect with nature. Not only will you get your hands dirty, but you'll also reap the benefits of a greener environment. Imagine stepping outside into your little patch of paradise, surrounded by vibrant blooms and lush green foliage. The scent of blooming flowers tickles your nose, and you can almost hear the peaceful whispers of the plants.
Gardening allows you to escape the concrete jungle and immerse yourself in a world of serenity. As you dig in the soil, you can feel the stress seeping out of your body, replaced by a sense of tranquility. The repetitive tasks of weeding, watering, and planting provide a soothing rhythm that helps to quiet your mind. Plus, seeing your efforts bear fruit (or flowers) can bring a sense of accomplishment and satisfaction that's hard to replicate in any other activity. If you're a newbie to the gardening scene, fear not! There are plenty of resources available to help you get started. From simple potted plants to elaborate backyard gardens, there's something for everyone. It's a trial-and-error process, but remember, even Mother Nature had to start somewhere.
So, grab your gardening gloves, dust off your boots, and get ready to embark on a stress-relieving adventure. Whether you have a green thumb or not, the act of engaging with Mother Nature will undoubtedly bring you joy, peace, and a much-needed break from the daily grind. Get ready to plant your stress away and welcome a little patch of paradise into your life.
Practice Yoga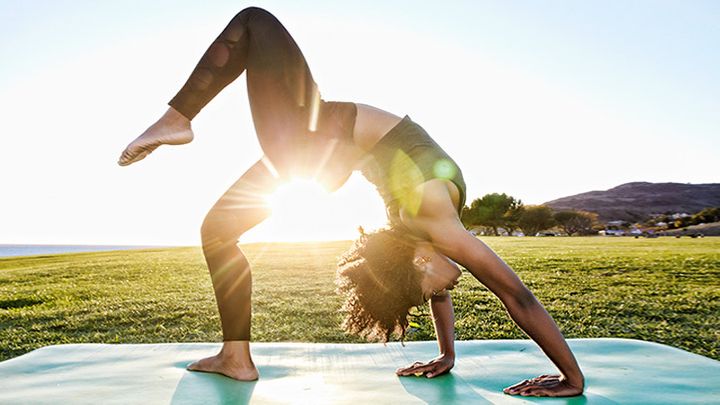 Now, before you start picturing yourself bending into impossible pretzel shapes and meditating on mountain tops, let's get real. Yoga is all about finding balance and peace within yourself, and you definitely don't need to be a super flexible person to reap its benefits.
When it comes to natural stress relief techniques, yoga takes the crown. Not only does it help you stretch out your body and improve flexibility, but it also works wonders for your mind. Yoga combines physical postures with deep breathing and meditation, creating a holistic approach to combat stress. Imagine this: you're in a serene yoga studio, completely disconnecting from the chaos of everyday life. The instructor guides you through each pose, helping you find a sense of calmness and focus. As you hold poses and practice breathing techniques, you'll notice your stress levels melting away. It's like bye-bye stress, hello inner peace!
The beauty of yoga is that it's adaptable to any skill level, so don't worry if you've never done it before. There are plenty of beginner-friendly classes and online videos available, allowing you to ease into the practice at your own pace. So, strike a pose, take a deep breath, and let the stress out. Yoga, we salute you!
Get Some Fresh Air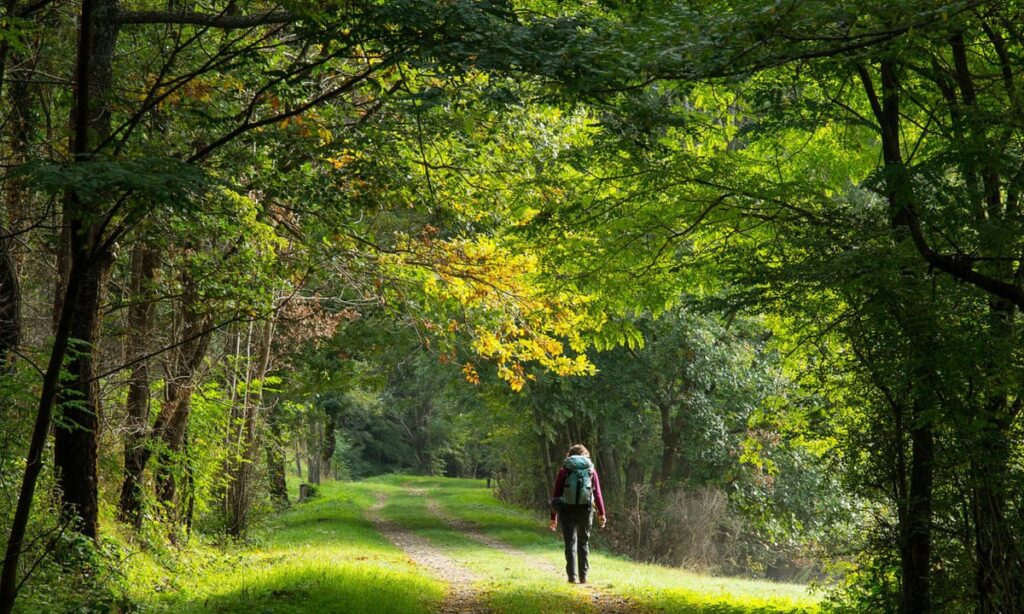 Taking a break from your stuffy office and stepping outside for a breath of fresh air can do wonders for your stress levels. And hey, if you're lucky enough to have access to a park or some green space, consider yourself blessed! Just imagine it: the warm sun on your face, a gentle breeze rustling through the trees, and the melodious sounds of birds chirping. It's like a relaxation symphony orchestrated by Mother Nature herself. So why not indulge in this sensory feast whenever you can?
One of the key benefits of getting some fresh air is that it helps clear your mind. When you're cooped up indoors for too long, it's easy for your thoughts to get trapped in a mental traffic jam. But guess what? Taking a leisurely stroll outside allows you to shift gears, leave your worries behind, and focus on the present moment. Trust me, your boss won't mind if you come back to the office feeling refreshed and ready to conquer the world.
Another perk of escaping the confines of four walls is the opportunity to soak up some much-needed vitamin D from the sun. Apart from boosting your mood, this essential vitamin supports your overall well-being. Just wear sunscreen to protect your skin from those pesky UV rays. Nature has a way of surprising us, so embrace it with open arms! 
Try Forest Bathing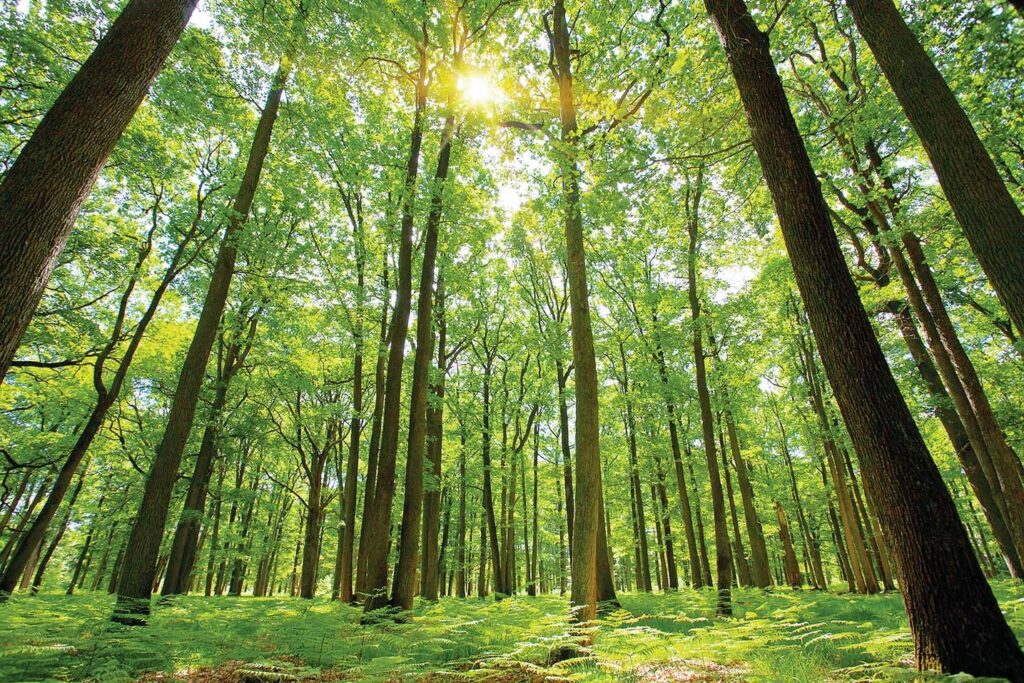 Forest bathing, also known as shinrin-yoku, is an ancient Japanese practice that has gained popularity worldwide as a powerful stress relief technique. It involves immersing oneself in nature, specifically in a forest or wooded area, to experience the numerous physical and mental health benefits provided by the natural environment.
The concept behind forest bathing is simple yet profound. By disconnecting from the demands of daily life and embracing the tranquility of nature, individuals can find respite from stress, anxiety, and the constant hustle and bustle of modern society. Spending time amidst trees and foliage offers a sensory-rich experience that engages all five senses, stimulating relaxation and rejuvenation.
Scientific research has demonstrated the remarkable impact of forest bathing on mental and physical well-being. Forest environments emit organic compounds called phytoncides, which have been found to reduce stress hormones, lower blood pressure, and enhance immune function. Furthermore, the soothing sounds of rustling leaves and chirping birds, the gentle touch of a breeze, and the calming sight of greenery can all contribute to a sense of serenity and peace.
Forest bathing encourages mindfulness and deepens our connection with nature. It encourages us to slow down, observe our surroundings, and fully engage with the present moment. As we walk along forest trails or sit beneath the canopy of trees, we can let go of our worries and find solace in the beauty of the natural world.
So, if you're seeking relief from stress, consider embracing the practice of forest bathing. Take a break from the chaos of daily life and immerse yourself in the healing embrace of nature. Allow the forest to wash away your worries, restore your balance, and nourish your soul. Discover the tranquility that lies within the ancient woods and experience the profound benefits of this timeless practice.
Embrace the Beach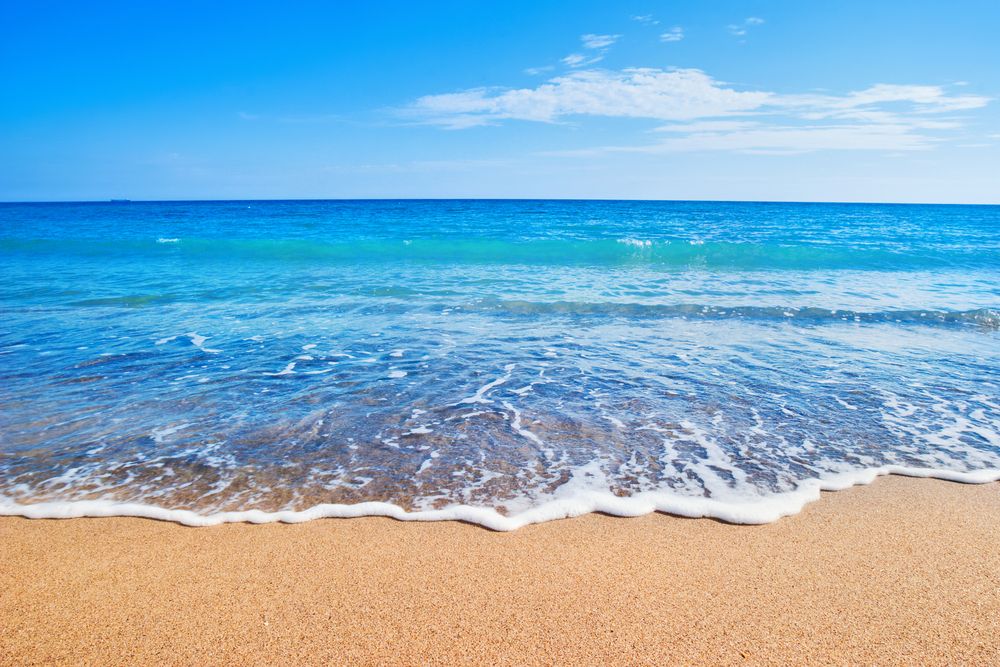 Embracing the beach is actually one of the top natural stress relief techniques out there. Imagine the gentle waves lapping at your feet, the warm sun kissing your skin, and the cool breeze whisking away your worries. Ah, bliss! But wait, there's more! Did you know that being by the beach has been scientifically proven to lower stress levels? It's not just a myth invented by beach resort owners to sell more piña coladas. Nope, there's some solid evidence behind it.
The beach offers a natural escape from the hustle and bustle of everyday life. The sound of crashing waves acts as a natural white noise, drowning out the cacophony of car horns and office gossip. The salty air is filled with negative ions that have been shown to boost our mood and reduce stress. Plus, the beach provides the perfect opportunity to engage in physical activities like swimming or building sandcastles, which are known to release endorphins and make us feel all warm and fuzzy inside.
So, next time life gets a little too overwhelming, don't hesitate to pack your bags and flee to the nearest beach. It's time to let the ocean wash away your stress and fill your heart with serenity. Just don't forget your sunscreen and a good book to fully embrace the beach experience. Happy stress-free beachcombing, my friends!
Meditate in Nature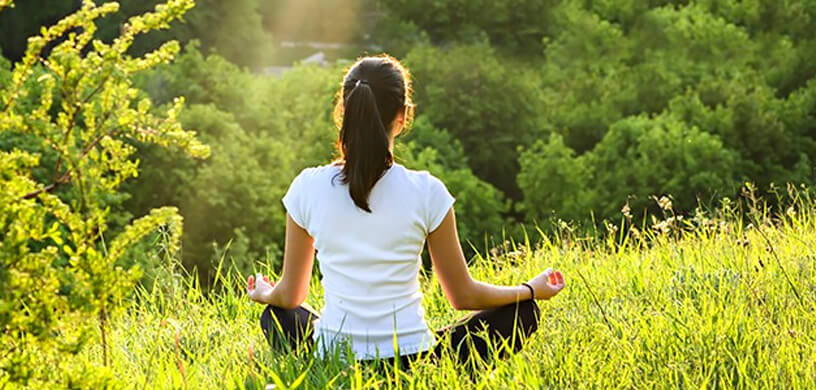 Meditation is the ancient practice of sitting still and contemplating the mysteries of the universe. Some find it enlightening, while others find it mind-numbingly boring. But hey, it's all about finding your zen, right? And what better place to do that than in the great outdoors? So, why meditate in nature? Well, let me tell you, there's something magical about being surrounded by mother nature's finest. The chirping of birds, the rustling of leaves, and the calming scent of the Earth all come together to create the perfect ambiance for inner peace. Plus, there are no distractions like your phone buzzing or your neighbor's annoying dog barking constantly.
When you're out in nature, find a comfortable spot to plop down (preferably not on an anthill or a prickly plant) and close your eyes. Take a deep breath, and allow yourself to become one with your surroundings. Feel the earth beneath you, the wind brushing against your skin, and the gentle warmth of the sun on your face. As you delve into your meditation, let go of any stress or worries that may be weighing you down. Imagine them dispersing into the air like dandelion seeds, carried away by the wind. Focus on your breath, inhaling positivity and exhaling negativity.
Remember, meditation in nature is not about achieving enlightenment or becoming a guru. It's about finding tranquility and allowing yourself to reconnect with the world around you. So go ahead, embrace the power of nature, and let it guide you on your path to inner peace. Check out the next section for another natural stress-relief technique.
Spend Time with Animals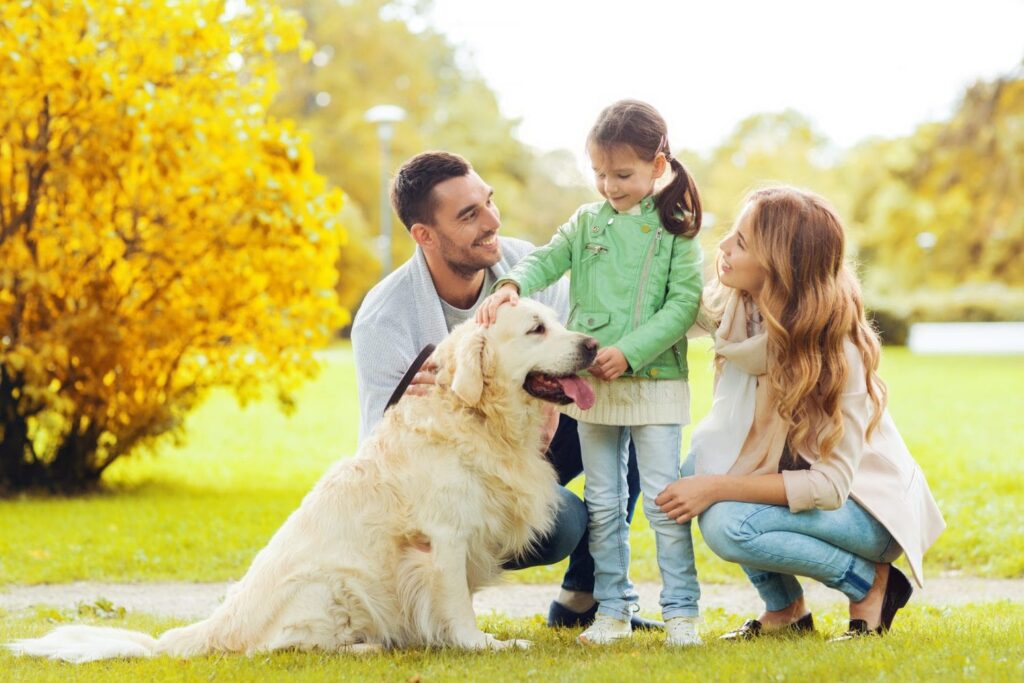 Animals have a magical power to melt away stress and make you feel all warm and fuzzy inside. Whether it's cuddling with your pet cat or taking a walk with your furry canine companion, spending time with animals is a surefire way to de-stress.
Firstly, animals are non-judgmental. They don't care if you're having a bad hair day or if you made a mistake at work. They love you unconditionally, flaws and all. Just being around them can instantly lift your mood and make you forget about your worries.
Secondly, animals have a way of grounding us in the present moment. When you're with them, you can't help but focus on their playful antics or their gentle purrs. This mindfulness helps you escape the never-ending loop of anxious thoughts that often plague us, humans.
Finally, animals are excellent listeners. You can pour your heart out to them without fear of judgment or interruption. They won't offer solutions or advice, but they'll provide the comfort and support you need in those moments of stress. So, go ahead and spend some quality time with your furry or feathered friends. Whether it's playing fetch with your dog or having a heart-to-heart with your pet parrot, the therapeutic effect of animals will leave you feeling relaxed and rejuvenated. And who knows, you might even discover a new best friend in the process.
Conclusion
Nature is a powerful stress reliever. It has the ability to calm our minds, uplift our spirits, and provide a much-needed escape from the chaos of daily life. During this enlightening journey, we discovered the numerous benefits of natural stress relief techniques. From reducing anxiety to improving mental clarity, nature truly has it all. So why not take advantage of what Mother Earth has to offer?
We also explored the undeniable connection between nature and stress relief. It's like a cosmic bond designed to bring us peace and tranquility. Whether it's the sound of rustling leaves in the woods or the gentle waves crashing against the shore, nature has a way of soothing our souls like nothing else. Now, let's dive into the top 10 natural stress relief techniques we discussed.
We learned that taking a leisurely walk in the woods can do wonders for our mental well-being.
Gardening, on the other hand, allows us to connect with the earth and nurture a tiny plant into a blooming beauty. Yoga, the ancient practice of physical and mental harmony, can help us find our inner Zen. And who can resist the allure of fresh air, which can instantly rejuvenate our minds and bodies?
Forest bathing, which doesn't involve getting naked, surprisingly, is all about immersing ourselves in the therapeutic atmosphere of the forest. The beach, with its sandy shores and soothing waves, offers a blissful escape from the hustle and bustle of daily life.
We also explored the benefits of meditating in nature, soaking up the calming energy of the natural world. And let's not forget the joy of spending time with animals, who have an uncanny ability to melt away stress with their unconditional love. To sum it all up, nature has provided us with a treasure trove of stress relief techniques. So, step away from the screens, my friend, and venture into the nurturing embrace of the great outdoors. Your mind, body, and spirit will thank you for it! Now go forth, and embrace the power of natural stress relief. Let the beauty of the world around you be your guide to a calmer, more balanced life. Happy de-stressing!